Limited Medium Support
Markdown Monster has limited support for making an initial post to Medium Publications. Support is limited due to the limitations of the Medium API as you can only make a one time post to the Medium API - there's no support to editing or retrieving posts. Once an initial post was made you have to edit and manage the 'story' on the Medium Web site.
This still provides some utility as you can do the bulk of POST creation and content embedding in Markdown Monster and only do your editing in the online editor.
There's also a Medium Preview Theme you can select from the Status Bar Preview Theme selection dropdown, that roughly renders in the base styling that Medium uses (minus their specialty fonts).
Source Code Limitations
Medium also has no support for source code formatting. Although you can post source code and it will show as plain formatted text, if you want better source code formatting you have to use embedded code snippets like snippets from Gist for example. You can use the Paste Code as Gist Addin to provide formatted code.
Here's a screen shot that demonstrates a post in MM and then pushed to Medium: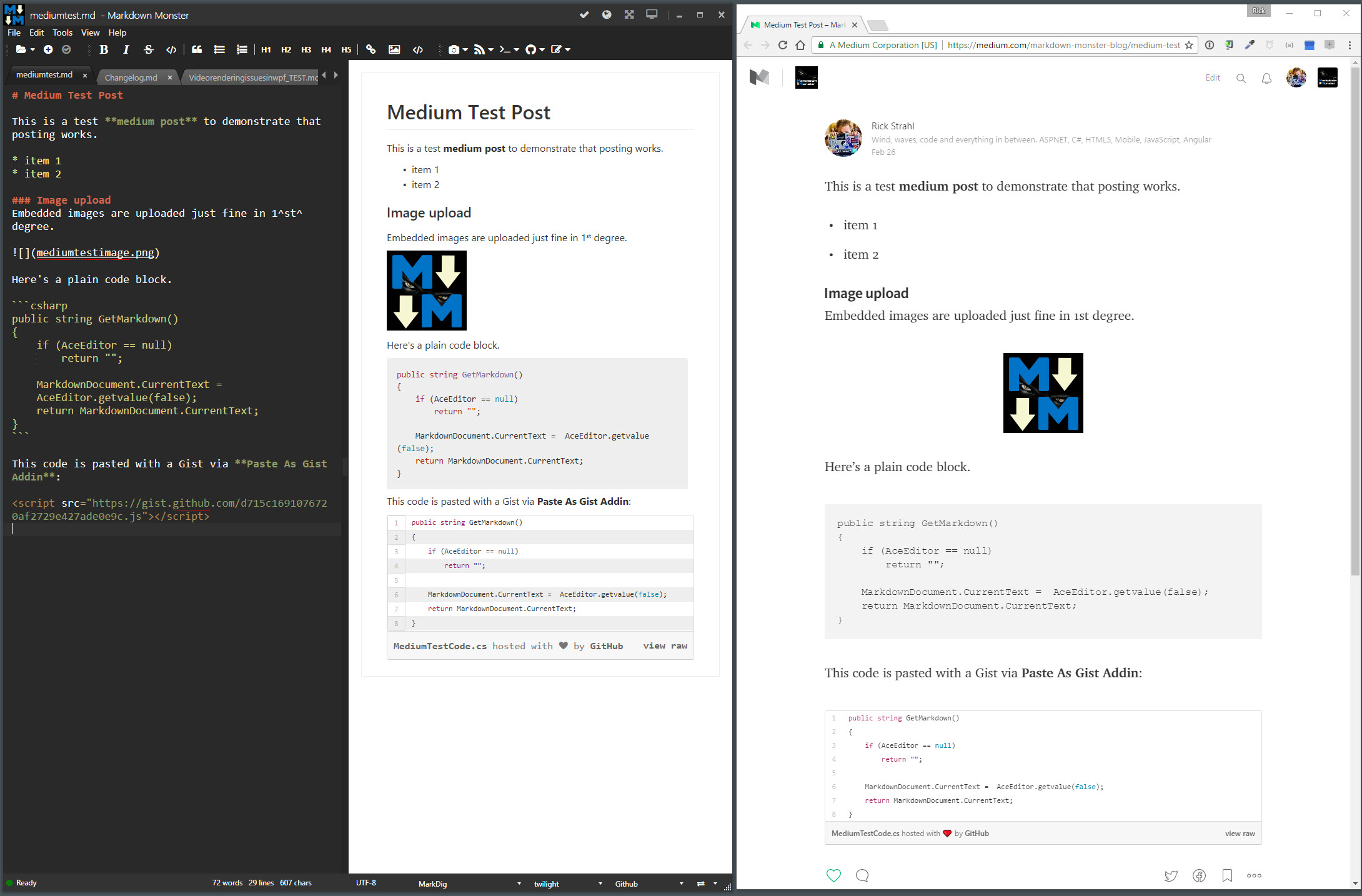 Configuration for Medium
Configuration for Medium looks like this: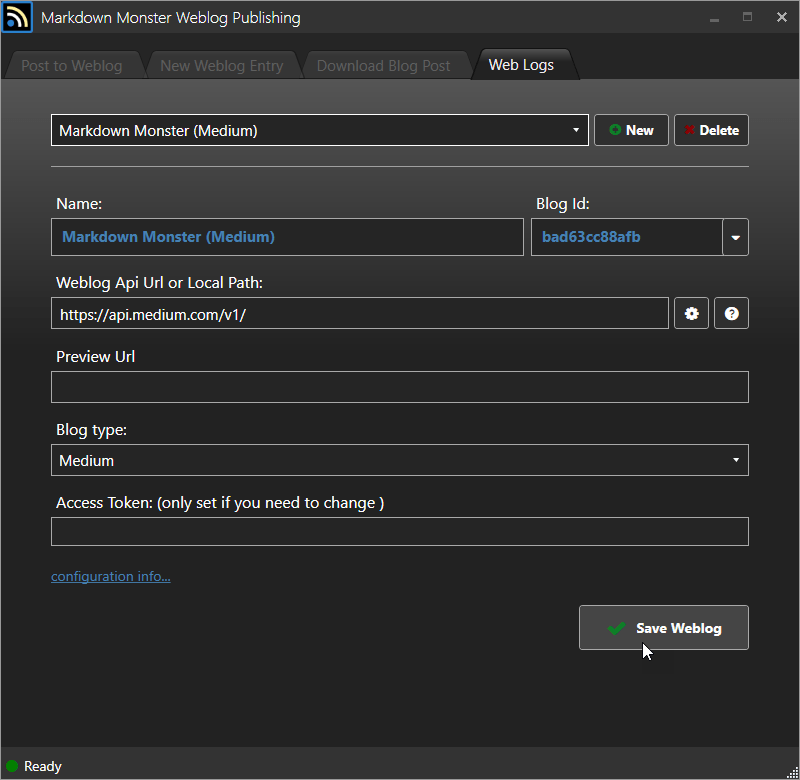 To set up a new Medium Account follow these steps:
Set the WeblogType to Medium
Enter an Access Token which is a Medium Integration Token
Then click the down button on the Blog ID
Pick your Publication to publish to
Getting a Medium Integration Token
To get a Medium Access token you need to grab it from the Medium site in your configuration settings.
Go to your Medium Account
Click User account
Click Settings
Scroll to Integration Tokens
Enter a description for the token
Click Get Integration Token
Copy the token to the clipboard
Paste it into the Access Token field in Weblog Configuration
Publishing to Medium
The Medium API is extremely limited and has no support for any extended features. Basically the only thing that the client can send is the actual HTML and images, and tags.
Abstracts and Categories are ignored, so you can leave those fields blank when using the post dialog.
Limited but still Useful
Yeah it really sucks that Medium has an incredibly lame API. But being able to get an initial post to Medium is still pretty useful especially if you do a good job of editing your posts before you send them up to Medium for public sharing.
---

© West Wind Technologies, 2019 • Updated: 02/28/17
Comment or report problem with topic